Communication – Covid-19
For immediate release
Oh, the emotions we are going through during these times! We all shared a wonderful winter season with its exciting activities, we met many of you at the Montreal and Quebec Bicycle Show, we experienced the exhilaration of our upcoming storefront on the tracks of the Prevost Station, we also passionately worked on various projects designed at the future of the Trail. But through these projects and experiences, we are faced with the mandatory halt imposed by Covid-19.
Everything shakes and rattles when things come to a sudden halt. Alike the rest of the world, we have been forced, for some time now, to stop our activities. More than ever, we must follow the rules and guidelines, in order to be able to withstand and ride out of this collectively. We must respect the safety instructions issued by the government:
We invite you to observe the following public health measures:
– Limit your outings and travels.
– Avoid holding gatherings either inside or outside.
– Keep a 2-meter distance with a person not living in your home, according to the Government of Québec decree.
– Avoid travelling from one area to another.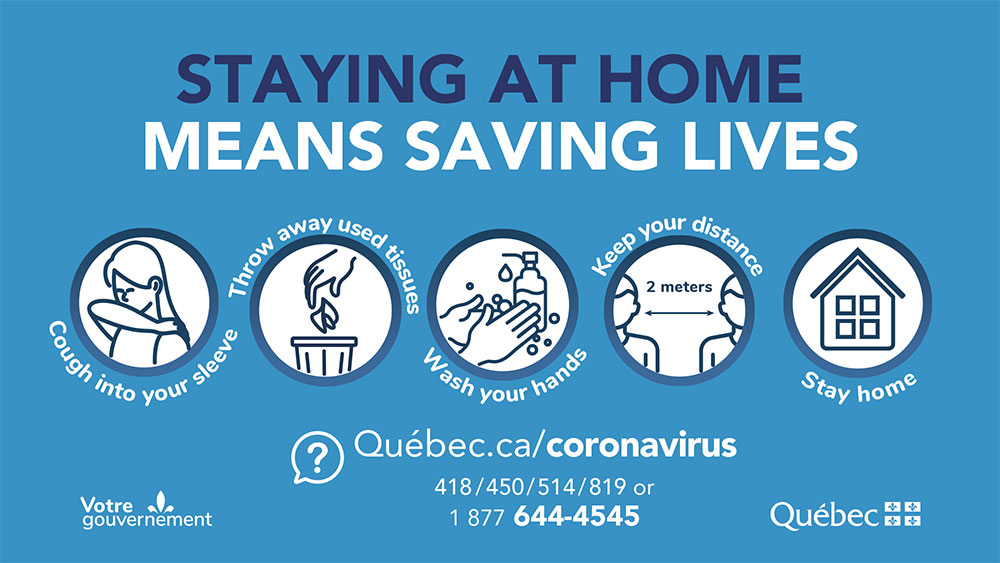 Please keep in mind, that in the days and weeks to come, during the freezing and thawing period, it will be important not to walk/use the Linear Park!
Thank you for your cooperation!
Together, we can pull through this! And when life gets back to normal, each of us will embrace summer in all of its beauty. We can't wait to see you on le P'tit Train du Nord, riding, jogging, taking walks with your spouse, family members, friends.
And hopefully very soon!
Until then, let's wish each and everyone of us to stay healthy and safe!
Why not take advantage of this temporary halt to dream about your next excursions on le P'tit Train du Nord.
See you soon!
Team le P'tit Train du Nord Linear Park