SUMMER 2021
Plan your trip! Try slowing down for your cycling holiday…
It's time to reserve for your summer escapade!
But before doing so, let's take a minute to get into summer mode, by bike on le P'tit Train du Nord…
We are proud to launch the premiere of our 2021 video « Osez ralentir» ? 
Long live cyclotourism!
At your service since 1997, Autobus Le Petit Train du Nord's shuttle and luggage services are a phone call away to help you plan your stay. Our partner has been providing a high-quality service since 1997.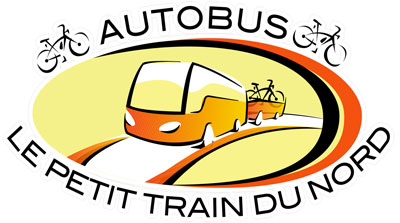 From the moment you reserve, during your transportation, up until the moment you arrive, you will be taken care of, all in accordance with the standards issued by the Public Health Agency.
Various options are offered.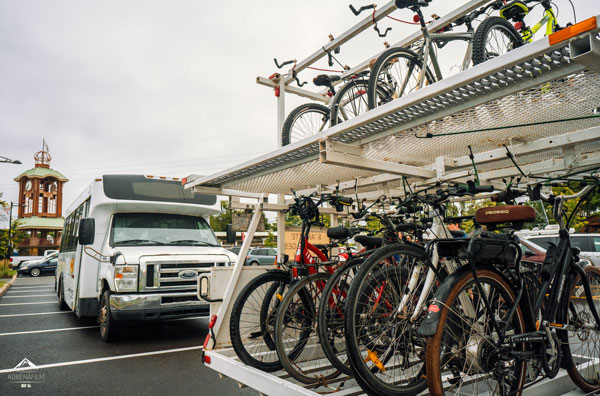 The complete experience: the P'tit Train 3 or 4 day Trip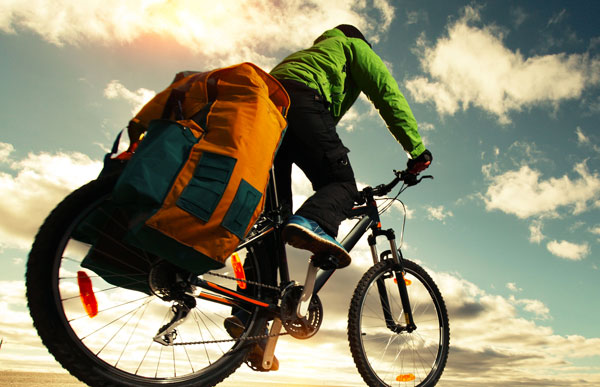 Here is the perfect opportunity to savour your pauses and breaks and discover restaurants, micro-breweries, beaches, etc.
The shuttle leaves from St-Jérôme and will drop you off at Mont-Laurier. You simply ride up to St-Jérôme (201 km), riding from inn to inn, from bistro to restaurant!
Are you organizing a cycling trip for the first time?
Consult the interactive map to become familiar with the circuit.
Whether you are alone or with a group travelling with your bike and luggage, you can feel safe to take off.
With one phone call, the team at Autobus du Petit Train du Nord will guide you along the way, assisting you according to your ability and your choice of cycle path.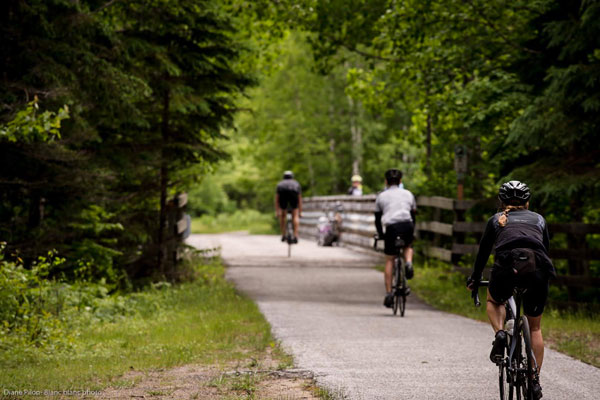 A bit tight for time?
You can leave for one day or a few days. The shuttle can drop you off at various bicycle starting points that the reservation team will suggest.
You are asking yourself "what about my car, where will I leave it?"
Most shuttle departures take place at Place de la Gare in St-Jérôme (km 0), where you can leave your car, during your stay, in a designated parking lot, equipped with security cameras.
With commuter train departures from Laval or Montreal, you can also reach St-Jérôme while carrying your bike. The train station is located next to the Autobus du Petit Train du Nord reception wagon.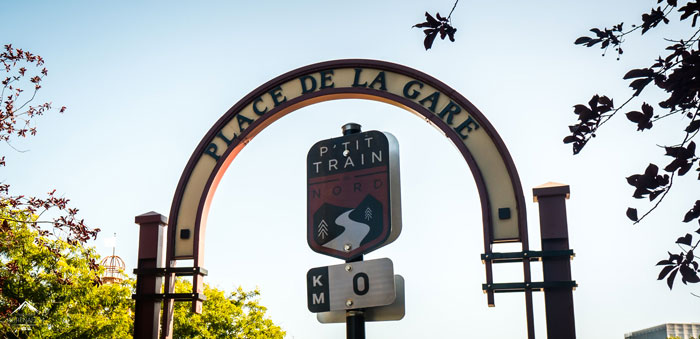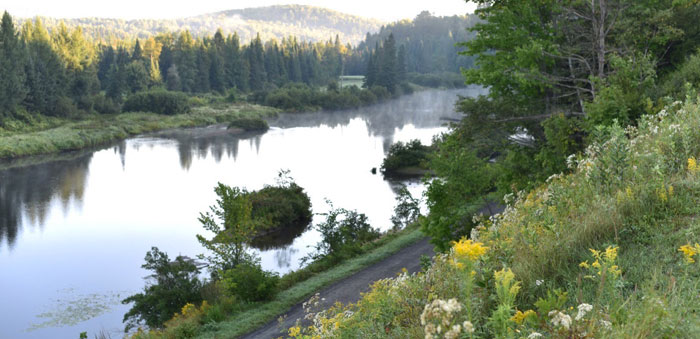 You want to ride carefree and not have to carry your luggage with you?
Autobus du Petits Train du Nord offers a Luggage Transportation Service. From one accommodation to the next, your luggage will be waiting for you at the end of your day. You will be in a fresh change of clothes and able to relax for your cocktail!
Even autonomous cyclists who do not use the shuttle service can reserve the Luggage Transport Service, the ideal solution to travel light.
* There are no restrictions for the amount of luggage you bring along.
With a maximum weight of 15 kg (30 lbs), you will be charged fees for any additional weight.
* Luggage is deposited and picked up at the lodging reception desk;
* Medical devices and children's playpens are transported free of charge;
* There is no charge for bags you carry along with you on your bike.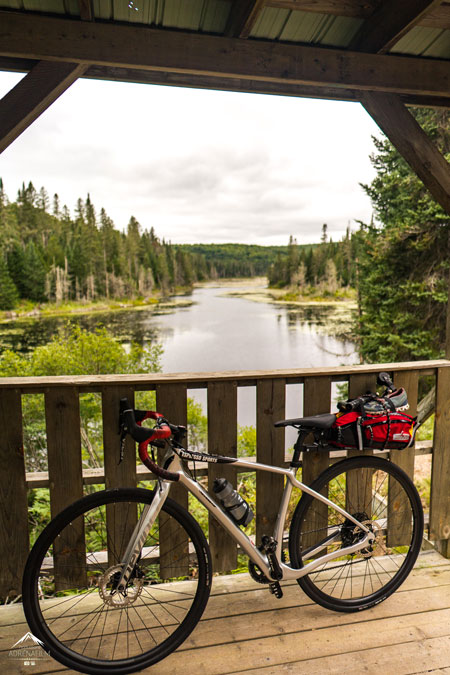 You would like to travel with your children?
This trip is ideal for children. With a low incline all along the path, you will encounter beaches, water playgrounds as well as several ice cream parlors, all this to help keep children's interest! Reduced rate for children 12 years or under.
You don't own a bike, or your bike has a bit too much mileage?
No problem; adults and children alike can rent a bicycle as well as ebikes (electric bicycles).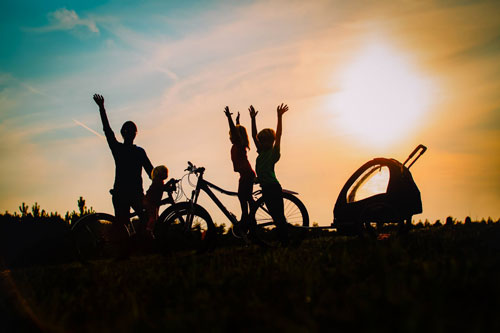 You can rent a trailer so your tots can ride along as royalty, or rent a trailer bike (trail a bike) and let your children pedal along with you.
You can also rent a trailer and travel independently with your luggage during your cycling trip.
You want to reserve inns?
You can reach the reception team at Autobus le Petit Train du Nord and reserve your package, or Tourisme Laurentides can offer you advice. Your luggage could be delivered for your overnight stay at the lodging of your choice.
You want to book at a campsite?
This is also possible! Several campsites have been set up at the trail edge of Le P'tit Train, and your luggage can be dropped off.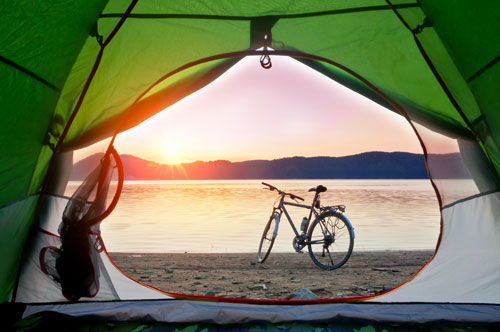 You are looking for a path with a low incline?
No problem; with a maximum 4% incline you will ride across le P'tit Train du Nord's mainly flat terrain with its small rises and falls. Simply for the pleasure of feeling the effort or the sudden sensation of cycling on a cloud!
You are wondering if you will eat well?
You will have an outstanding choice of gourmet experiences: bistros, coffee shops, microbreweries, bakeries, snack bars, ice-cream parlors are all awaiting.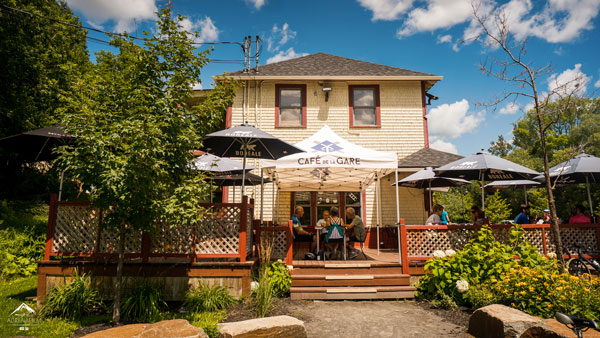 Come discover this gourmet route!
Visit our interactive map and plan your itinerary and stops!
You will cross several grocery stores along your path for your snacks and cravings.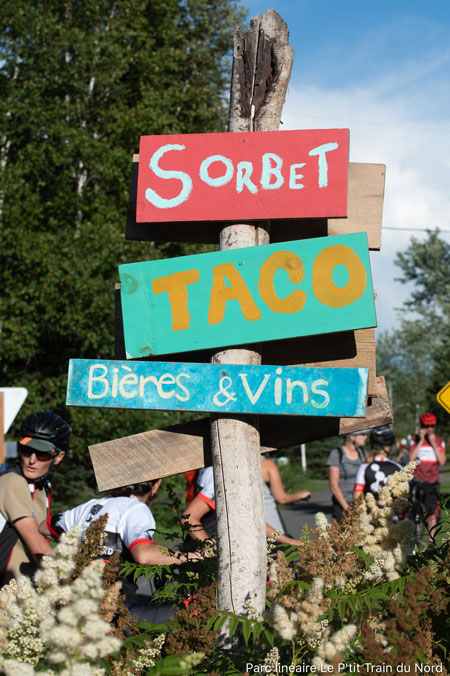 The only thing left, is for you to book!
Wishing you a great summer on Le P'tit Train du Nord!
Les Autobus le Petit Train du Nord
For more information and to book by phone:
Monday to Friday from 8 am to 7 pm
Saturday and Sunday from 8 am to 5 pm
Telephone: (450) 569-5596
Toll Free: 1-888-893-8356
email :
info@autobuslepetittraindunord.com
Photo Credit: Le P'tit Train du Nord Linear Park
Photo credit and video: Production Adrénafilm
The team at Le P'tit Train du Nord