IMPORTANT INFORMATION!
Before leaving for your getaway, it is important to consult our website because the trail will be repaired between Sainte-Agathe-des-Monts (km 52) and Mont-Blanc (km 70) throughout the summer season.
It is recommended to consult our "trail conditions" page on our website or our Facebook page to know the state of the trail, the progress of the work and the possible bypasses.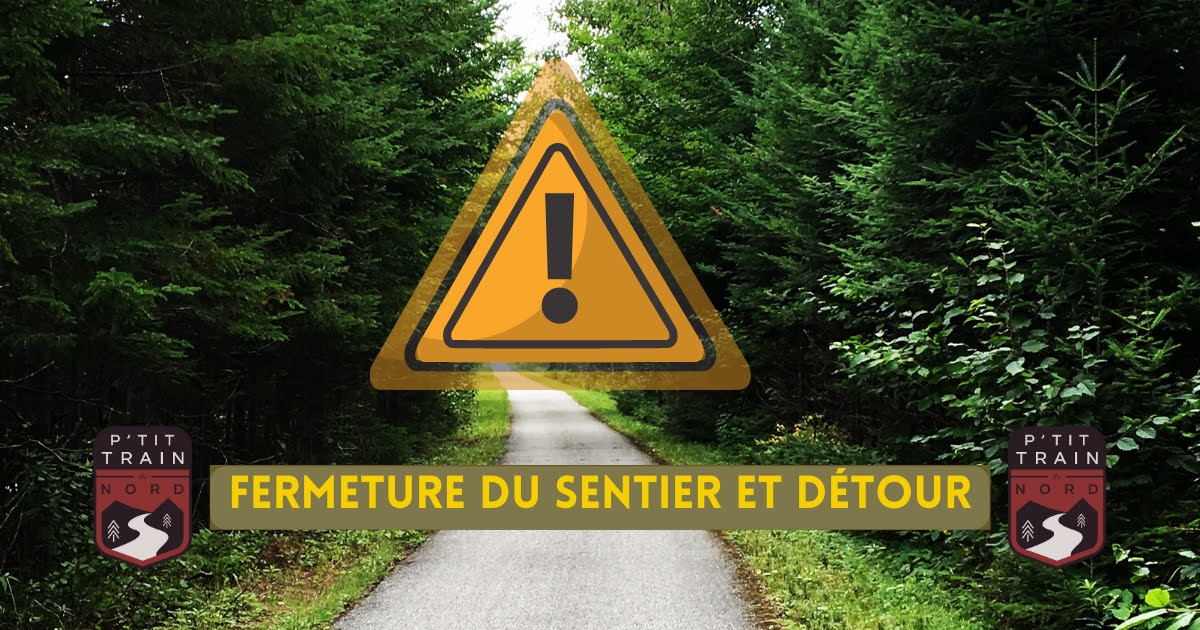 Prepare your trip! Dare to slow down for your cycling holiday…
It's time to plan your summer getaway!
But first, a short bike ride on Le P'tit Train du Nord … with our short video "Dare to slow down". Long live cycle touring!
Do you want to do a low-level route?
No problem, the P'tit Train du Nord has a maximum gradient of 4%. You will encounter small false flats going up or down.
Just for the pleasure of feeling the effort or for the sudden sensation of pedalling on a cloud!
Never planned a cycling trip before?
Consult the interactive map to find out about the route, the shops, the services and even the history!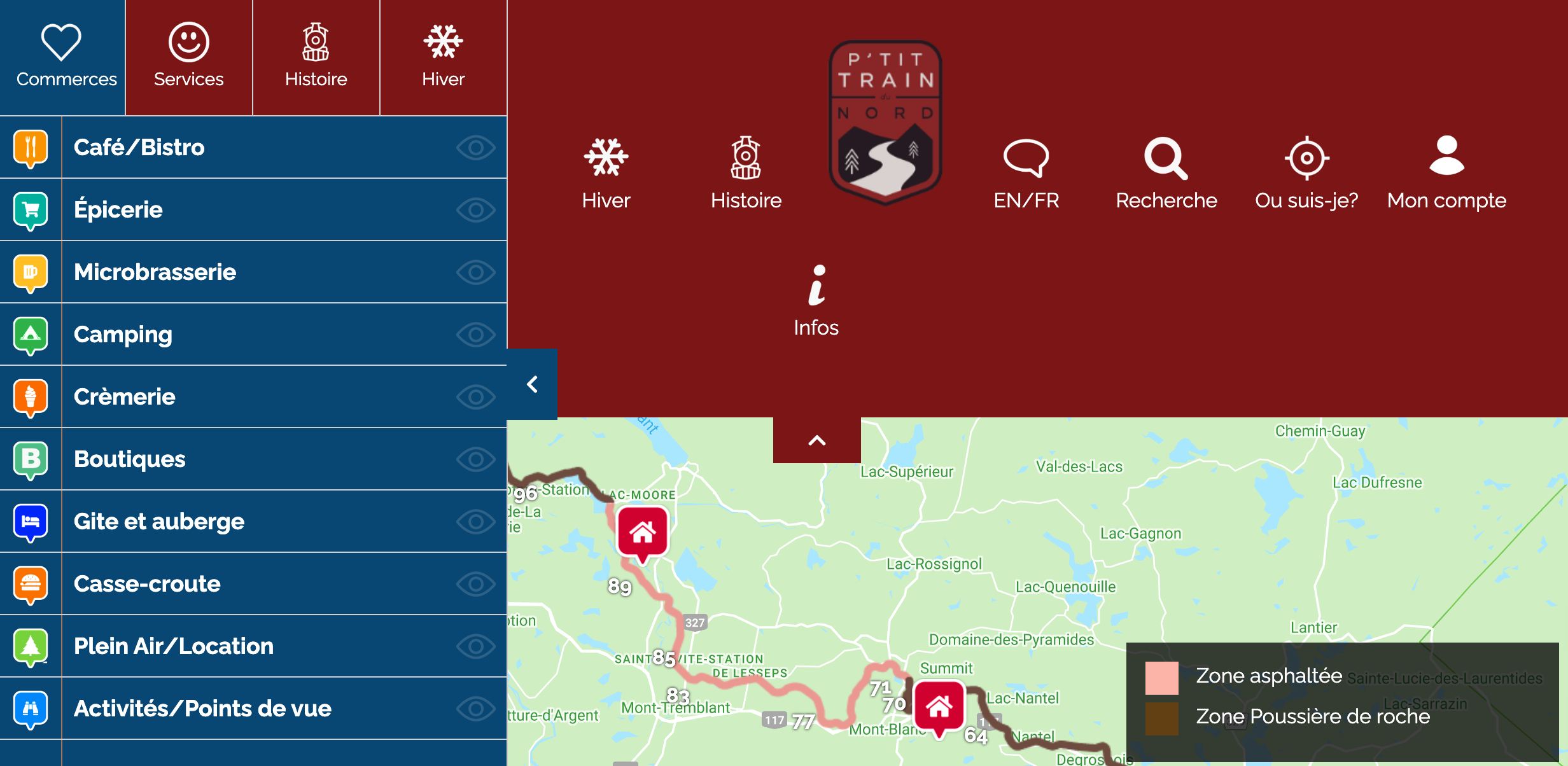 Whether you are alone or in a group with your bike and luggage, you can set off in complete safety. At each kilometre, you will find a marker where the next street crossings are indicated as well as the next municipalities.
Each terminal is geo-referenced to the 911 central in case of need. It's hard to get lost!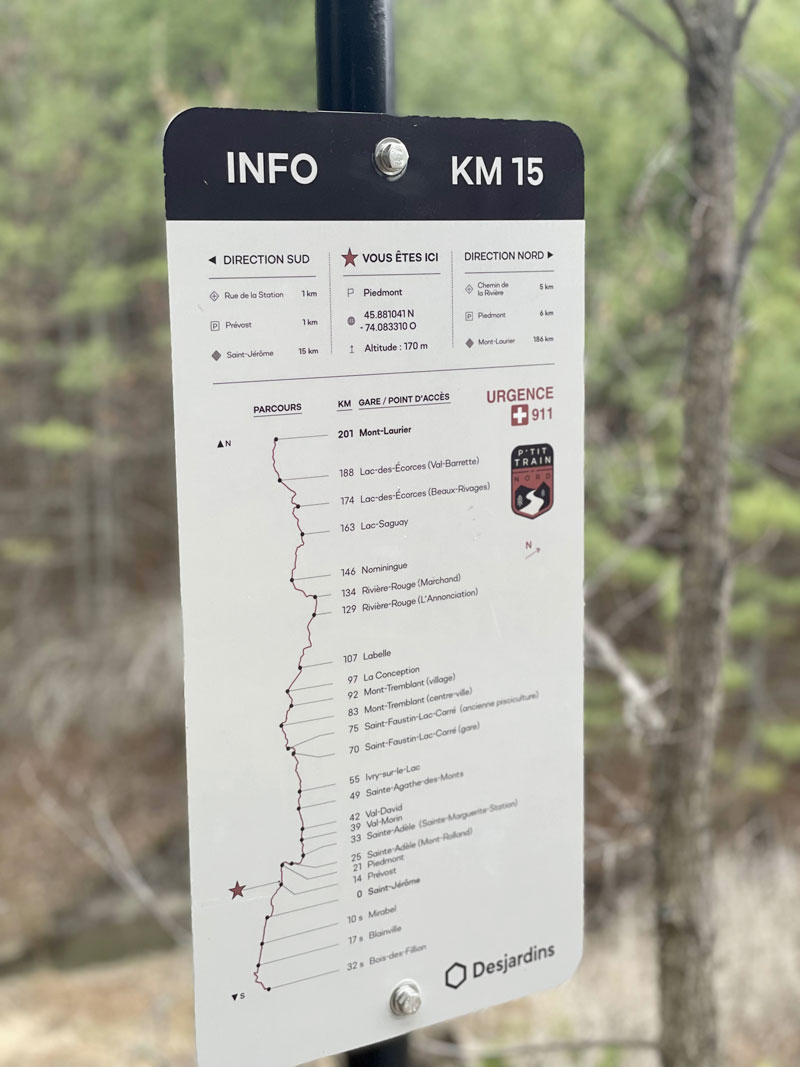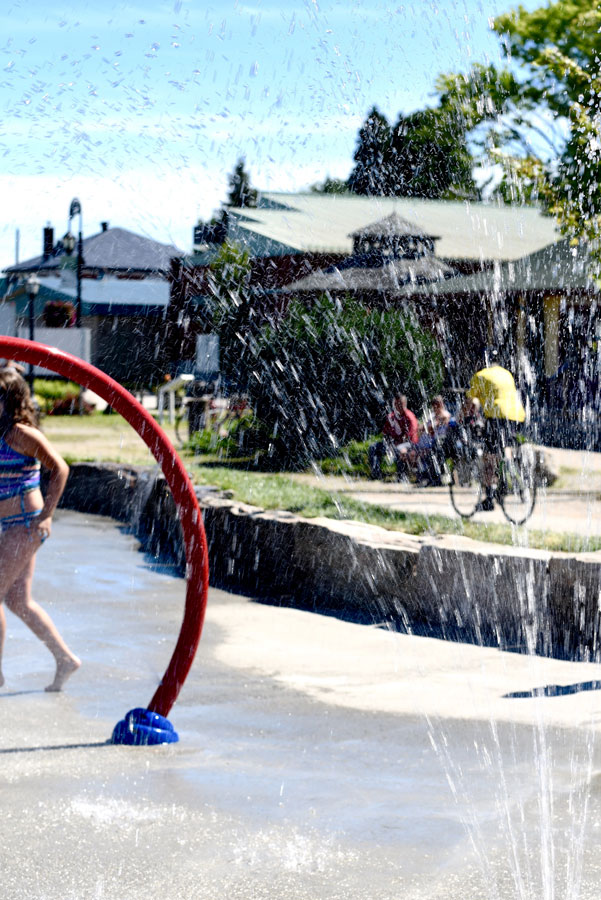 Would you like to do this trip with children?
This trip is perfect for them!
The difference in altitude is small and all along the route you will find beaches, water games, play structures and several creameries that can certainly help with motivation!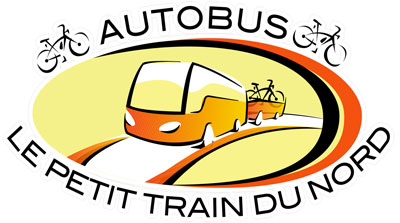 From booking to transportation to your arrival, you will be taken care of with the excellent service of this family business.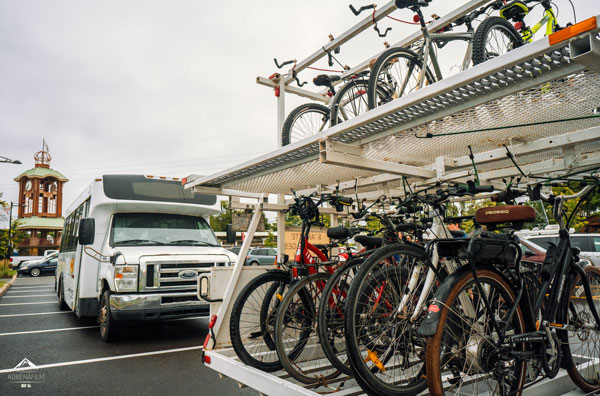 You don't want to carry luggage with you, you want to ride effortlessly?
Les Autobus Le Petit Train du Nord offers luggage transport. From accommodation to accommodation, your luggage will be waiting for you at the end of your day. So you'll be fresh and ready for the aperitif!
Even the independent cyclist who does not book the shuttle can book the luggage transport service.
This way, you only have to carry a light heart!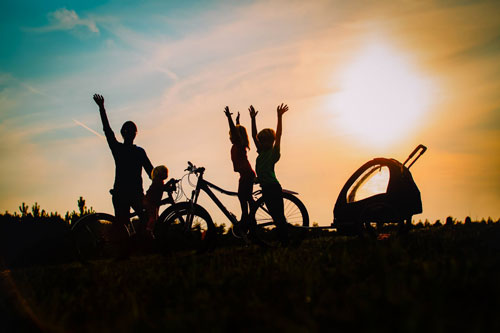 At no time will you be limited to a certain amount of luggage, but an additional fee will be charged above 15 kg (30 lbs).
Luggage will be dropped off and picked up at the reception of each accommodation you have booked.
Discounted shuttle rate for children under 12 years old.
Don't have a bike or yours has miles on it?
No problem, you can rent a bike for an adult, a child or even an electric bike at Autobus Le Petit Train du Nord. You can also rent a trailer so that the little ones can be transported like princes and princesses or reserve a "giraffe" type extension so that they can pedal to their heart's content.
It is also possible to rent trailers to go on your own with your luggage.
You don't have much time?
You can go for a day or for a few days. The shuttle of Autobus Le Petit Train du Nord can drop you off at various departure points with your bike.
The whole thing, 201 km : Le P'tit Train in 3 or 4 days
This is an opportunity to enjoy the breaks (restaurants, microbreweries, beaches, etc.).
The shuttle leaves from Saint-Jérôme and drop you off in Mont-Laurier. All you have to do is drive to Saint-Jérôme (201 km), from inn to inn, from bistros to restaurants, from landscape to landscape!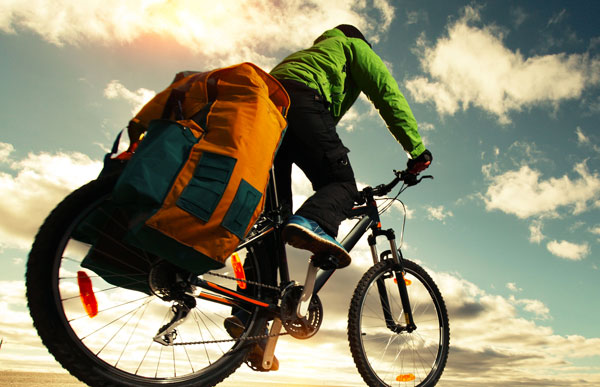 You want to book in an auberge?
Consult our interactive map, with the tab "gite and auberge", to choose your accommodation along the route. You can also contact the team at the Autobus le Petit Train du Nord reception desk or ask Tourisme Laurentides for advice.
Your luggage can be delivered for your overnight stay at the accommodation of your choice.
You want to reserve at a campground?
That's possible too! Several campsites are located along the P'tit Train and your luggage can be delivered there. Consult our map, with the "camping" tab, to find your campsite and make a reservation.
Several B&Bs, inns and campsites are certified "Bienvenue cyclistes", a standard of the Route Verte.
Everything to make you feel welcome! 🙂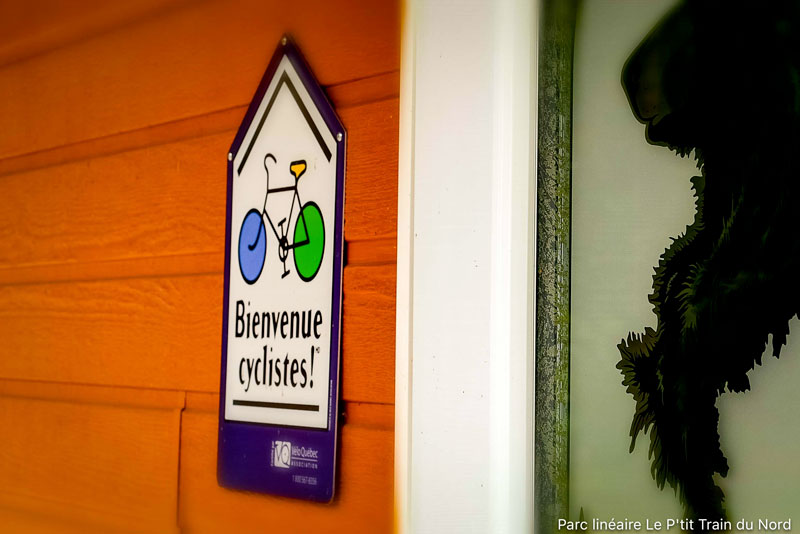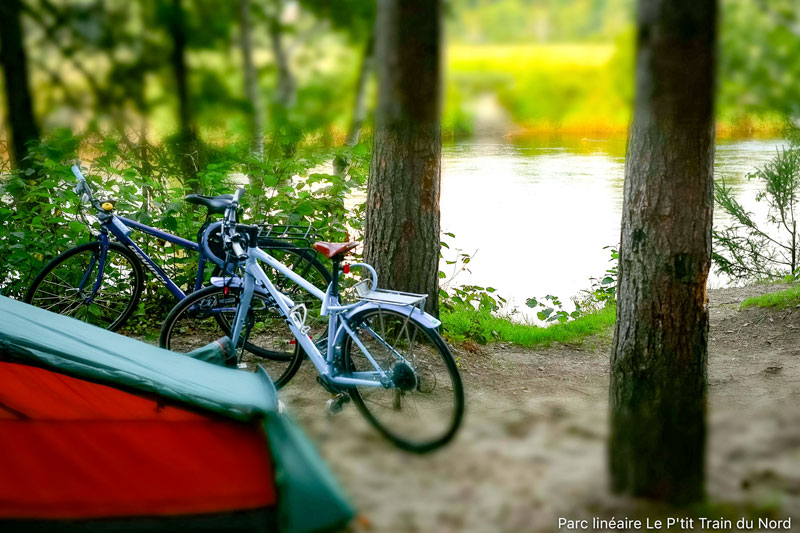 Wondering if you'll eat well?
The food offer is exceptional : bistros, cafés, microbreweries, bakeries, snack bars and creameries await you.
Check out our map for suggestions!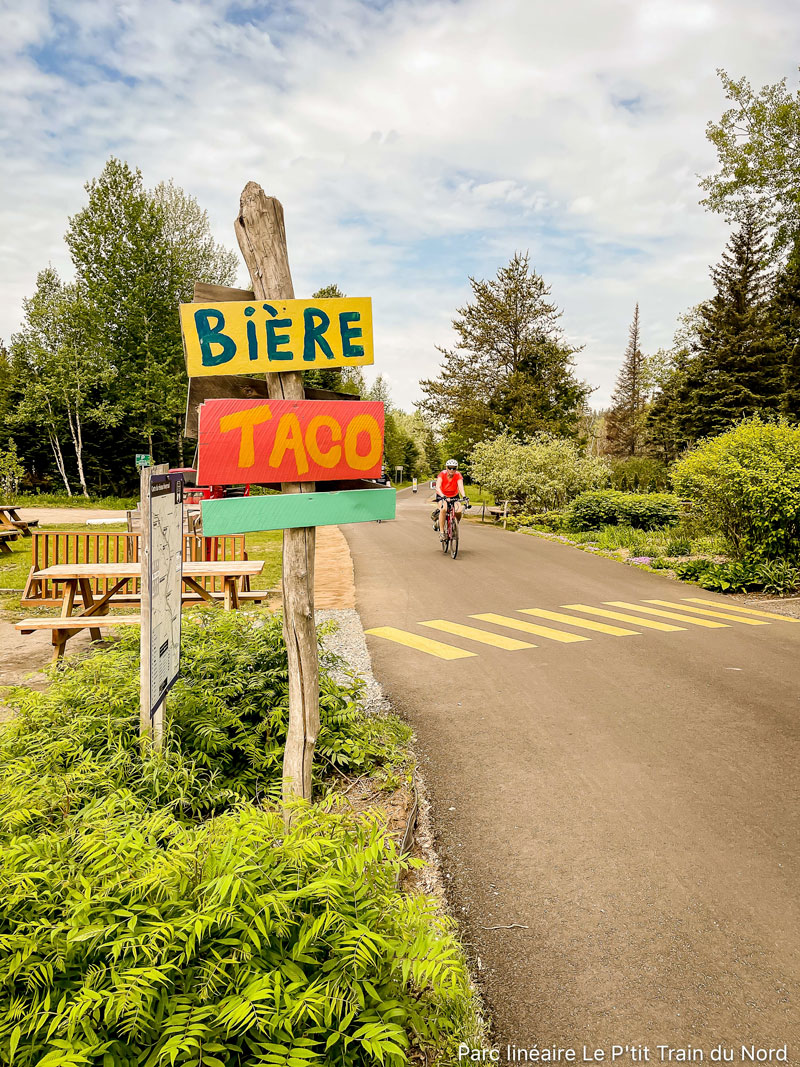 You ask yourself, "Where do I leave my car?
Most of the shuttle departures are from Place de la Gare de Saint-Jérôme (km 0). You can leave your car there in a parking lot equipped with surveillance cameras for the duration of your stay.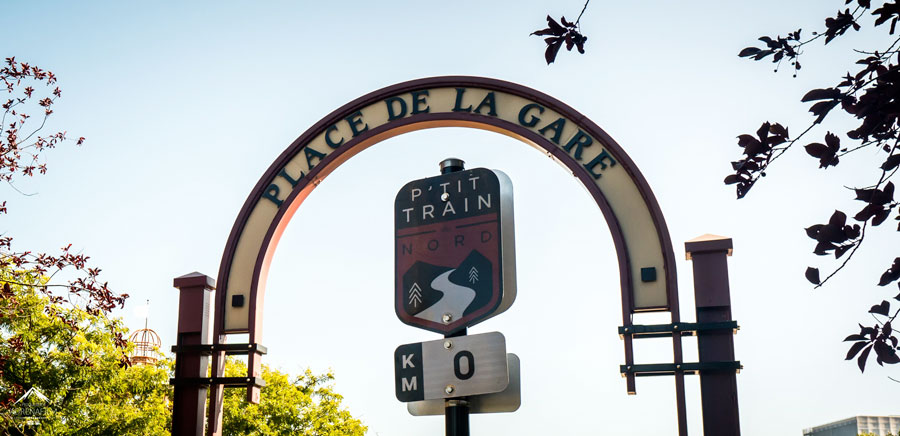 Consult our interactive map in "service" then in "parking", click on the icon for more details. Several entry points are possible.
You can also come to Saint-Jérôme by commuter train from Laval or Montréal with your bicycle. The train station is located right next to the Autobus du Petit Train du Nord reception car.
The Laurentian climate?
The P'tit Train du Nord covers an enormous territory with its 234 km, the climate is not the same in each sector.
The temperature is, on occasion, unpredictable, so we suggest you always have a warm jumper and gear up in case of sudden rain.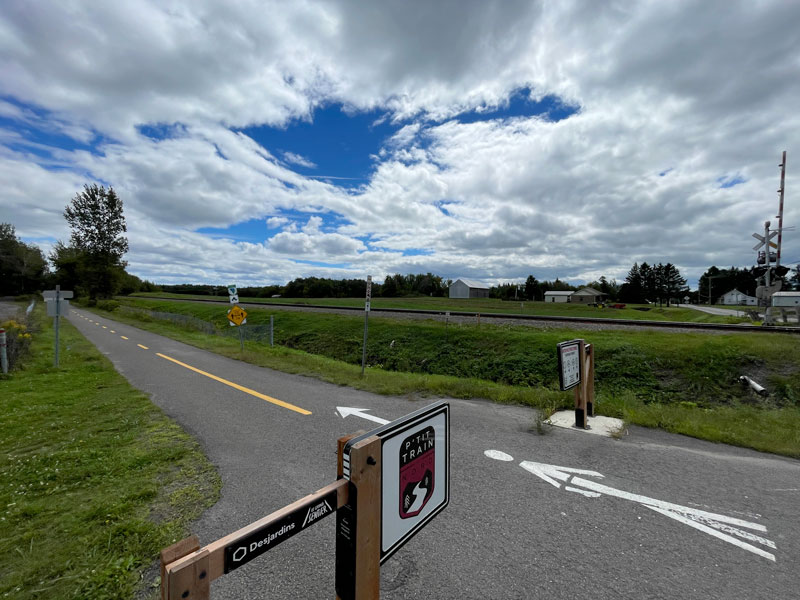 What to do in case of a mechanical problem?
It is important to have your bike tuned up before the start of the season. On the route, you will find mechanical repair stations (click on service and mechanical assistance in the map).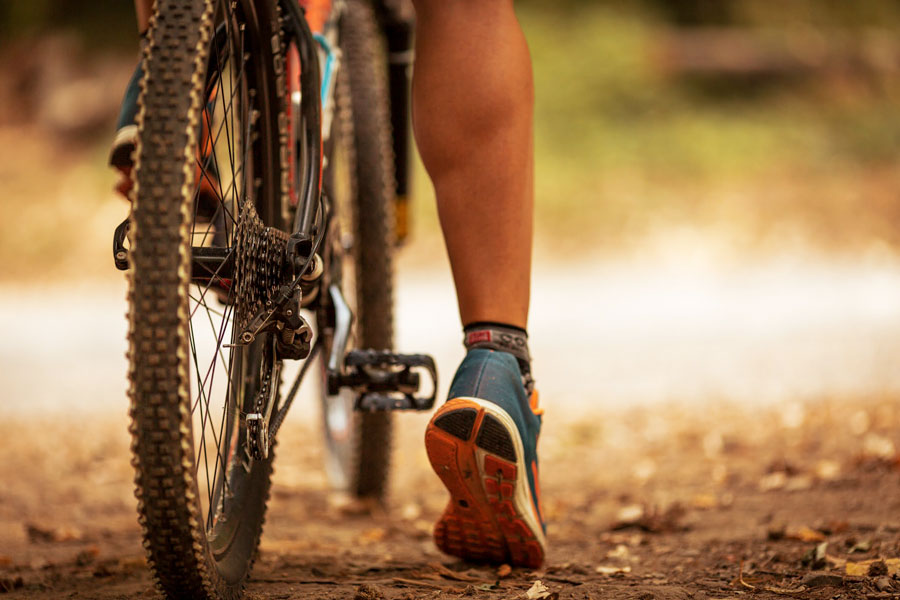 There are patrollers along the trail who can help with basic mechanics. However, we strongly recommend that you carry a first-aid kit with you at all times.
Here are the essential items that should be in it:
Spare inner tube (at least 1)
Tyre lever
Mini bike pump
Multi-tools (with Allen keys, screwdrivers, etc.)
Patches (to repair holes in tubes)
If you have a more serious problem, it is also a good idea to subscribe to CAA who can help you out or call a local taxi who can take you to a nearby repair shop.
Always carry water with you. You should drink at least 1L of water per hour. Hydration is essential for our bodies to function properly. You will find water points and sanitary blocks along your route.
Have a well-charged phone in case of emergency, but also to immortalize your beautiful moments of the trip.
Have the right clothes for the weather.
Know your limits and take breaks when you feel the need.
Have a bar or a piece of fruit in case of lack of energy.
A small first-aid kit for minor injuries.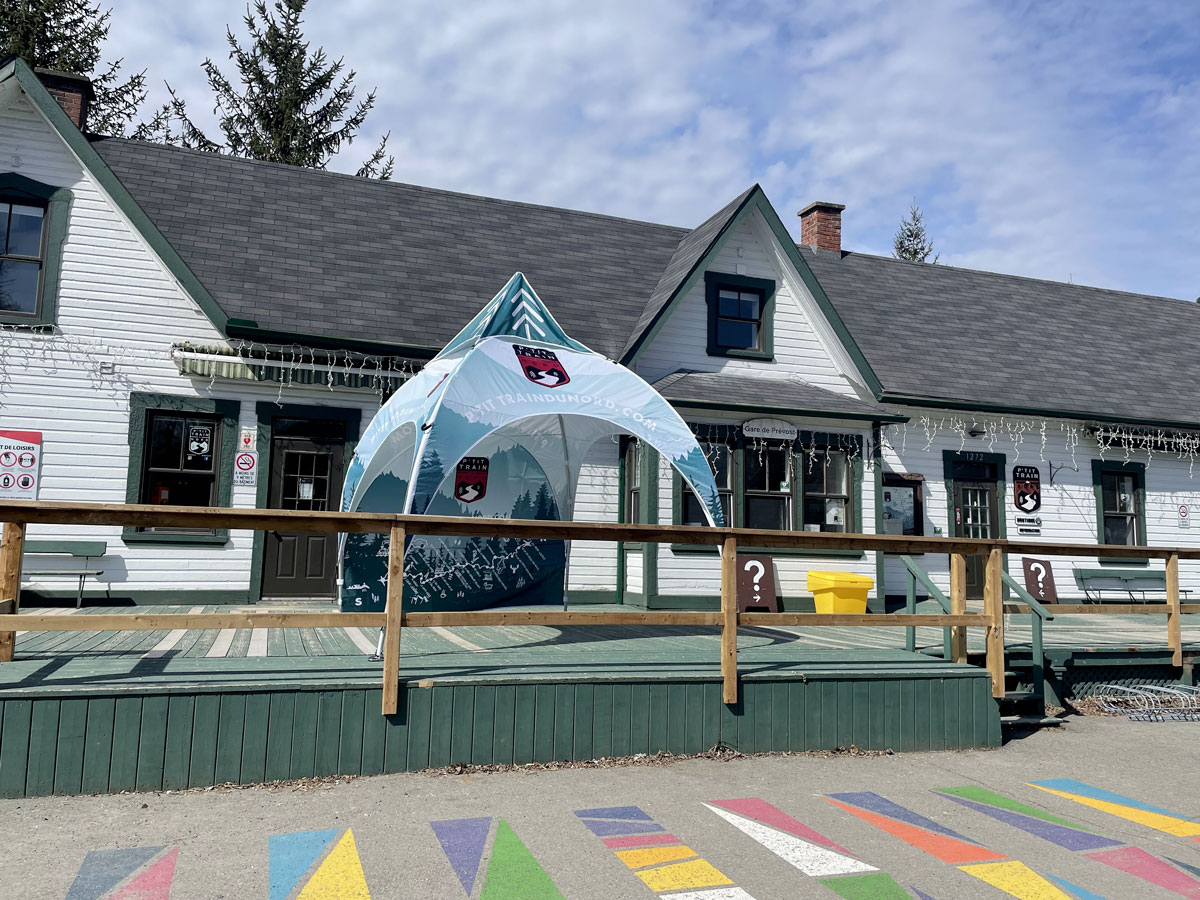 On the trail at km 14 at the Prévost train station, come and meet us at our reception boutique. For information or to tell us about your trip! 🙂
For more information, here are our coordinates and those of our partners :